I had made three separate themes for our Oekaki a while back and different uses preferred different themes. For some reason, after upgrading to 1.6.1, it's either "board default" or nothing.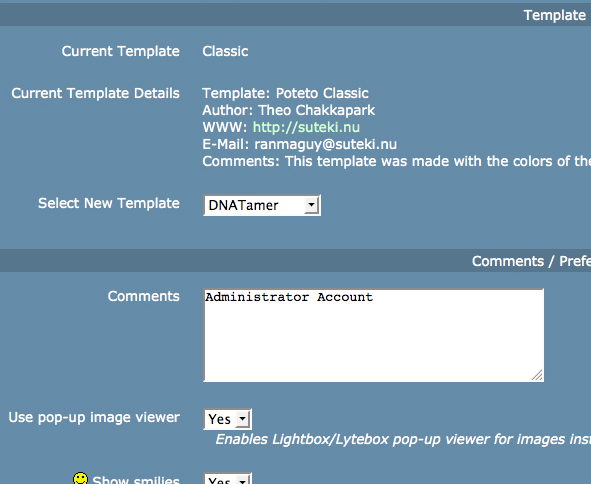 I changed the theme through the Owner Control Panel for the whole board and it works fine there, and going back to my User Profile, it even registers as the theme in use (the default custom I chose to test) and I can see my custom themes still listed:



Testing to make sure they still work if put as the "board default", the three that I had made previously all show and look the same, but even if I choose say Winter-Purple or 2Draw, it only changes the template for the whole board in the Owner Control Panel, not in my own User Profile.

So just wondering if this was this a change in the rewritten code or is there something I can tweak/change so users can select their own templates independent of whatever I set for 'default' once more?